If you want to connect with mass audiences with minimal costs, social media is a proven and powerful tool to achieve this. This is why social media channels are a central part of lead-generation strategies in this digital era.
Far apart from traditional ways, where companies do cold calling or send newsletters, they have more platforms to connect with the desired audience one-on-one. This brings long-term relationships with the customers and fetches potential customers to the sales funnel. However, to make the most out of such strategies, the key lies in implementing the best tactics at the best time. In this blog, we will share the 8 best social media lead generation practices to help you enhance sales and multiple ROI. 
Are you ready to unlock the proven tactics for social media lead generation?
Let's dive in!
What Strategies Have Been Proven Best For Social Media Lead Generation?
Whether you have a B2B or B2C business, social media lead generation tips can help you to long-term and transparent connections. Then one can eventually turn them into potential sales. Here is the list of best strategies that have been proven best for generating leads!
Launch a Social Media Referral Program

One of the most important help while generating leads can be your followers. More than 90% of people are interested in buying products or services based on their friend's recommendations. Running a referral program with your followers can help you establish a great mouthword for your brand. The best part about this is, you aren't directly involved in it. The word-of-mouth marketing strategy connects more and more people to your business and boosts the sales funnel.
Most of the online present brands are using this lead generation tactic on social media platforms. To get the maximum out of this strategy, you can:
Offer your followers an incentive to participate in the referral campaign. These incentives can be freebies, offers, discount coupons, cash back, etc.
Make exciting offers for both referrers and referees.
Try to make the campaign as easy as possible so that every follower can understand it well. So, run these referral programs on all the social media channels of your brand and boost your follower or customer base.
Webinars Are A Great Way To Connect With Target Customers
Social media is a great place for personal as well as professional connections these days as you can do a lot of things there. One of the best things for professional use is to host webinars to connect with interested buyers one-on-one.
With virtual events and conferences, not only you can establish connections with the audience but also gain authority in your field. For this, you can run Q&A sessions with the professionals of your business to answer the audience and clear their doubts as well. This way you can get loyal customers.
Another advantage of hosting webinars is to know who is genuinely interested in the product and who is not. If any of the interested buyers are unable to attend the virtual program, you can send them recordings as well. This is a great way to generate qualified leads on social media as people have to provide their sign-up details to attend the events. If not in starting of the webinar, you can add a CTA button, like a sign-up button for your services at the end of the conference.
This lead-generation tactic best fits in competitive business race. One of the best examples of such a business type is a home improvement busi ness. Whether you need exclusive roofing leads, window leads, bathroom leads, or other types of renovation leads, hosting virtual events to spread awareness about your remodeling business is the best way to fetch qualified leads.
Collaboration With Social Media Influencers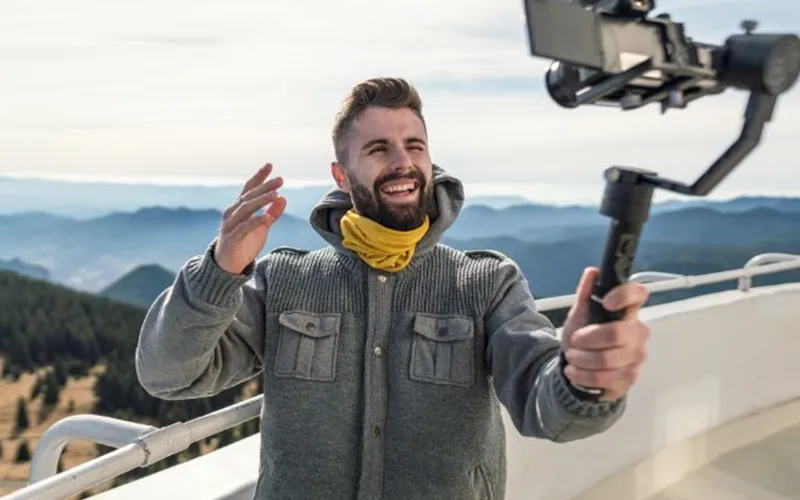 Another great way to do social media lead generation is by collaborating with social media influencers. This influencer marketing strategy can assist you in enhancing brand exposure, making connections with your audience, and establishing authority. It helps to attract visitors to your web platforms, like your website or app, and fetch new customers every day.
You can collaborate with influencers of different categories, like nano to micro to macro celebrities. But before making a bond with them, consider your target audience type and the influencer you are collaborating with. Collaboration with social media influencers is a great way to make your brand credible.
Influencers can help strategically feature your product or service in photos or videos or they can make an engaging story about it. Try to collaborate with influencers who can make tutorials and how-to content about the product, and give honest reviews.
Take The Help Of Retargeted Ads
Retargeted ads are a potential technique to get back the customers who once showed interest in your product or service. It is the best way to gain lost prospects. The people who landed on your social media once and clicked on the CTA button, but couldn't complete the process for some reason come under the lost prospects. With the help of retargeted ads, you can fetch them back.
It helps you to persuade such customers to complete the process and lets you convert the leads. Apart from this, retargeted ads are able to perform the following actions:
It helps to retarget people who haven't subscribed to the newsletters but read your blog posts daily.
It helps to retarget customers who have once inquired about the product or service but have gone to idle mode.
Hence, taking the help of retargeted ads for social media lead generation is a great method to reach out to potential customers.
Try To Run Social Media Contests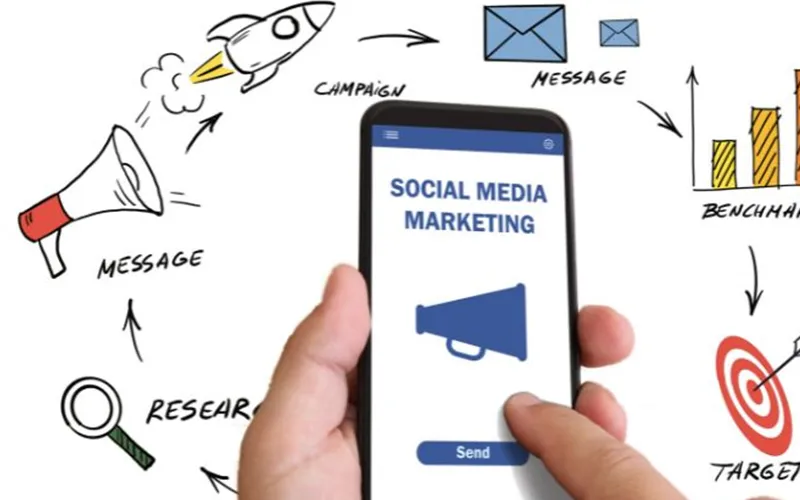 Engaging in social media contests is a great way to interact with the audience and enhance brand awareness. If you implement it well, you can get abundant qualified leads and boost sales. This social media lead generation tactic is great for getting wanted results as humans are competitive in nature, so they like to compete with each other to win. Here are some points to make social media contests an effective way to achieve leads:
Choose a specific social media platform to meet your goals.
Set a SMART (Specific, Measurable, Achievable, Realistic, Time-bound) strategy.
You should well explain contest rules in the feed or stories.
You should decide in advance what to give at the end.
Try to make your own hashtags and use your audience to trend them on social media channels.
Monitor the results thoroughly.
Run Paid Social Media Advertisements
Most of the online businesses are spending a maximum of their marketing budget on paid social media ads. They do so as this is the best one can do for generating qualified leads and filling the sales funnel.
Paid ads can help to collect real-time insights and use such details to incline the content towards targeted audiences. This not only gets you a lot of sales but also saves a lot of time and resources. Running paid ads on social media can be a massive lead-generation tool and here's how you can make it successful:
Invest in paid social media ads after solving queries:
Are you investing in brand awareness?
Do you want to promote your products or services?
Do you want to have just an interactive session with your audience?
You should connect all your social media channels in one place at which you get the most ROI.
Monitor all advertisements thoroughly and modify your campaign if needed.
Social Media Profile Optimization
Another proven tactic for social media lead generation is to optimize all your social media profiles, whether Facebook, Instagram, Twitter, etc. Your profile should convey all about your business to help connect the target audience with you once they land on your platform.
Optimizing social media profiles is super easy. Try to follow the given tips:
You should provide all the contact details, like email, and phone number to help your customers connect with you directly.
Your bio should be unique and catchy enough to catch the attention of the visitors.
You can use tools like Linktree to add multiple clickable links to direct visitors to a specific page.
Add Social Media Proof In The Feed Section
Businesses are going online and people buy without any face-to-face interaction. So, social proofs are great for everyone. This is how the audience can learn about your business, its credibility, and its reputation in the market.
You can achieve this by putting testimonials and customer feedback in the feed section of your social media profiles. All influencers, whether small or big, are using this strategy to grab the follower's attention. This aids them to grab the attention of loyal followers and build a vast customer base.
You can implement this tactic by using various types of creative posts or stories that demonstrate how customers are satisfied with the products or services. This helps the customers to make a decision easily. Make sure to add authentic viewers, not fake ones as people can easily sense the fakeness.
Summing Up
Generating qualified leads through social media is a task that demands consistency, creativity, and a deep understanding of the target audience. You have to be consistent enough as the process is a little lengthy.
Make sure to add the given tactics in the social media lead generation process and you can give a high boost to your sales. This will surely add fuel to the overall growth of the business. Also, remember to track the impact of the lead-generation process and if you find any loophole, try to improve it as soon as possible.
As the social media world is ever-changing and complex, it can make lead generation a little difficult and navigate, but with the given tactics, you can achieve it effortlessly.
Hope you find this blog informative!